Understand The Prime Benefits Of Export Import Course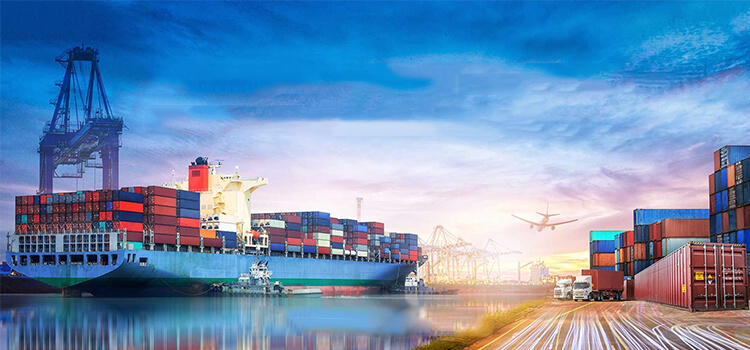 With the evolution of the internet, many business houses have now kick started to contend on worldwide scale. Whenever a company begins growing and expanding, businessmen initiate to strive so as to turn into something more feasible – either by importing or exporting goods.
As soon as a company's business begins functioning internationally, there are many additional factors which can have an immense influence on its achievement. Exporting and importing products is not just the prime part of any big, successful business; it also supports in national economies grow and expand.
This makes it even more essential to join into international trade course at a renowned institute in India and understand everything that can make you prominent importer/exporter in India. After studying export import management course in India, a student can easily have manifold opportunities in various EXIM jobs in India
Here are the most prominent and relevant EXIM jobs that you can avail after completion of export import management courses:
Prospect of recruitment in Custom Clearance, Shipping Operations, Customs House Agent, Logistics, Foreign Exchange, Export Procedure and Documentation, Supply Chain Management and other fields of import-export.
You can get a raise and higher position in your present firm or occupation.
Initiating your own business is at all times an amazing step after getting export import course.
Likewise, if you are currently into your family business, export import course will rather provide assistance to you in following ways:
Entry into novel markets
Expansion of customer base internationally
Opening skylines for modern technologies
Welcome of new technology
Rising production competences by import of technologies
Better-quality efficiency
Likewise, there are numerous other prime benefits of learning export import management course. These are mostly associated with psychological and esteem values.
First, it is great feeling for you to say that you are an exporter or importer in India. It is since, it increases your brand equity and brand value. You get greater recognition and status in the society. And this is mirrored on how folks globally respect you
Second, folks will consider you in that urbane class which has its own and illustrious lifestyle. This is just since you are doing import and export business.
Third, business community considers foreign trade experts as more self-controlled and meticulous people.
Fourth, many people will come to receive your advice on what to do and how to do something. It is since everybody considers an import and export management professionals extremely knowledgeable people with an international perspective. You will be torchbearer and many folks will like to be your avid followers.
Hence, joining an international trade course and entering into import and export business offers major benefits to a person; that are actually either tangible and / or in-tangible type in conclusion.
The study of export import management is not hard. You ought to come with a broad mind to achieve knowledge on it and should be ready to utilize the same in the practical field. You must be interested in the field of export import and trading in general. At NIFT, the export import course material encompasses all the facades of export import management and the student will get fresh perspective about all the things connected to the import and export business.